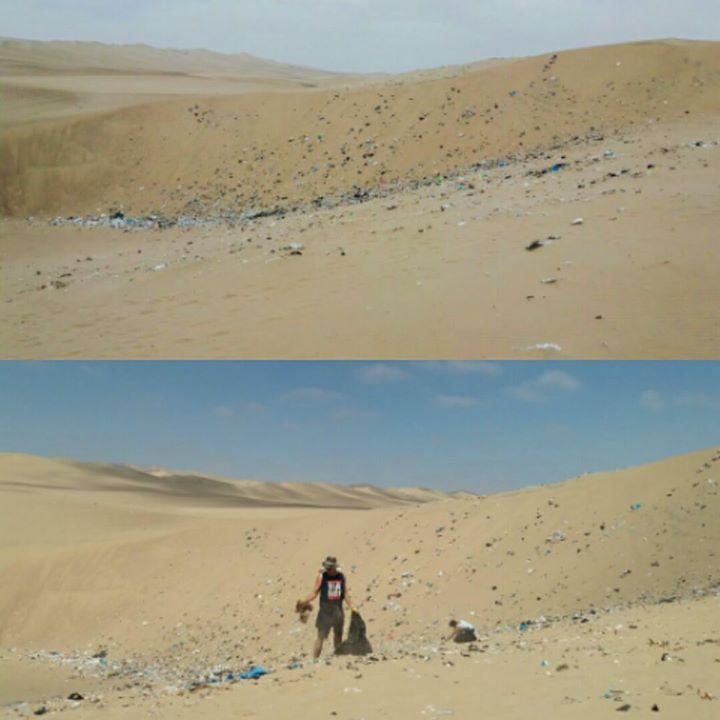 What Mayor of ICA? What regional Government of ICA?
In the most beautiful oasis of the Peru, invaded by the waste, as the entire city of ICA, chicos Iqueños y de otros países están recogiendo nuestra inmundicia!
Son jóvenes y tienen poco más de 20 años. They come from all over the world: France, Argentina, Chile, USA and ICA course. He would have to honor them with a medal by the value. In a few days they have cleaned the Huacachina and beautiful sand dunes.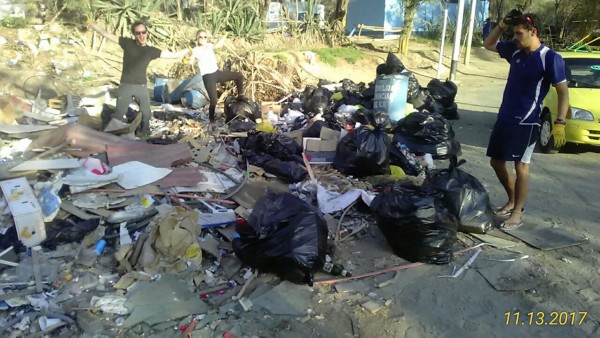 Where are the adults? Donde está el alcalde? Where is the regional Government of ICA? Produciendo basura! Y lo único que saben recolectar son las enfermedades para nuestros hijos como el Dengue, El Zika, the Amoeba and others. Green flies flying all over the city of ICA!
In Europe and other Latin American States this does not happen!
It is not time to be a noble and fierce people like once?
Our group of Italians want to ICA and PERU.
We try to change together!
No estudiamos ecología ambiental pero no se necesita un genio para organizar un buen sistema para recolectar la basura.
Porque no crear algunos puntos estratégicos autorizados en la ciudad, away from universities and schools, donde los honestos ciudadanos pueden ir a dejar sus bolsas de basura cuando no pasa el recolector.
No puede ser que de noche como choros tenemos que ir a dejar las bolsas a lado de la pista donde hay cerros de basura amontonada!
The ICA River also looks like a river of garbage!
Then we wake up! Let's help the people to understand!
La limpieza nace como una IDEA común, y algunos chicos valientes nos están enseñando que puede ser realidad!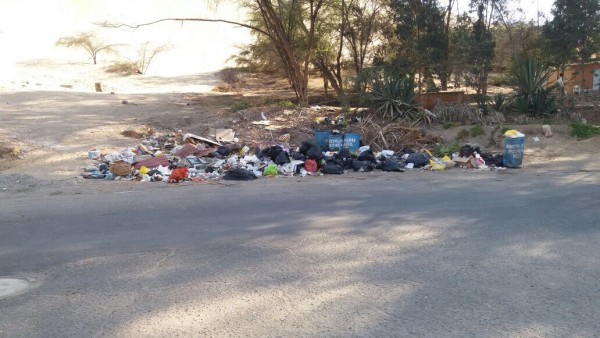 This ICA project is called ECODUNAS Huacachina, nos explica el coordinador Augusto.
Es una ONG multicultural que trabaja duro no solo limpiando junto con jóvenes de otros países, si no educando a los niños de las escuelas a reciclar y reducir la basura.
No piden dinero por lo que hacen y solo están esponsorizados por algunos negocios locales que los apoyan con alojamiento y comida.
Si quieres ayudarlos de alguna manera, Deputy project link:
https://www.facebook.com/ecodunashuacachina/
Please try to share this article to help us to spread it. Haz clic en el pulsante abajo de Facebook.