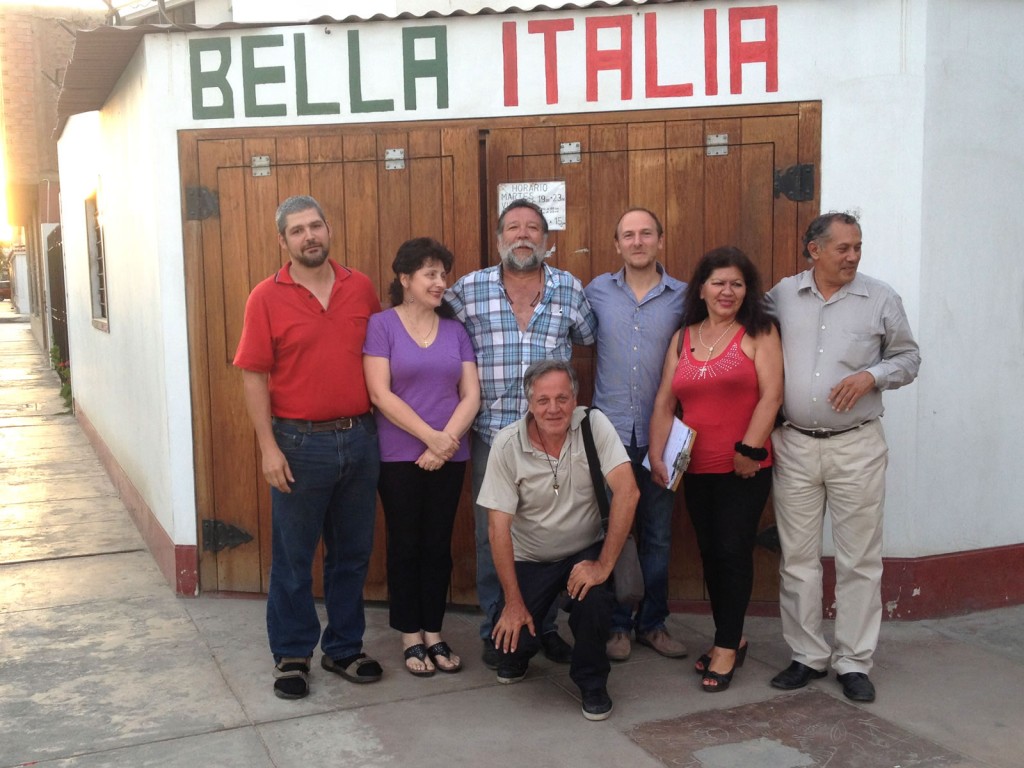 ICA, 12 February 2014
With great pleasure we are announcing the birth of the Italian ICA and Peru.
A few hours before the scheduled meeting with the Consul has turned into an event!
Along with the Italian Consul Alfredo Malatesta ICA, English to Italian "de Rome" Enzo Iorio and the grandchildren of Italian immigrants Ghezzi Jose and Norma Massa went to get a couple coming to ICA for seven years now, Daniele and Federica Perego.
Here we are pictured in front of their restaurant BEAUTIFUL ITALIAN, we were promised a meeting next Tuesday behind closed doors and Daniel will be done to make us a good meal with Italian style "caffettino" Lavazza final! For those wishing to participate can send an email to: info1@peruitalia.com
We are in:
HOTEL ROMA
Calle Santa Rosa Mz.J Lt. 02
Urbanización San Joaquin, ICA
Tuesday 18 of February at 8.30 pm
Tel. 997 286 002 Henry
Peru is a magical country that has taught us Italians emigrated to appreciate the taste of hospitality and way of doing group, this is the feeling that I personally have heard while I was in the middle of my countrymen, many children seemed all set to party.
This is the spirit with which we carry forward this Association, expect all those who want register and share this project.
I want to add this picture taken just two days before where we have I, Danitza my wife and our little Isabella.
We were in Lima and we had the pleasure of being invited to dinner by a couple historical, now ingrained in Peru from well 20 age, William Zanatta and his wife Dora (sides). In the picture also the beautiful couple formed by Maurizio Zocchi and his partner came Gisella in Peru for seven months.
Special thanks to Console ICA Alfredo Malatesta which from the beginning has been the heartbeat of this project and with persistence and patience has managed to bring us all together and give us the opportunity to meet.
Long Live the Italians in Peru!
Henry Singers