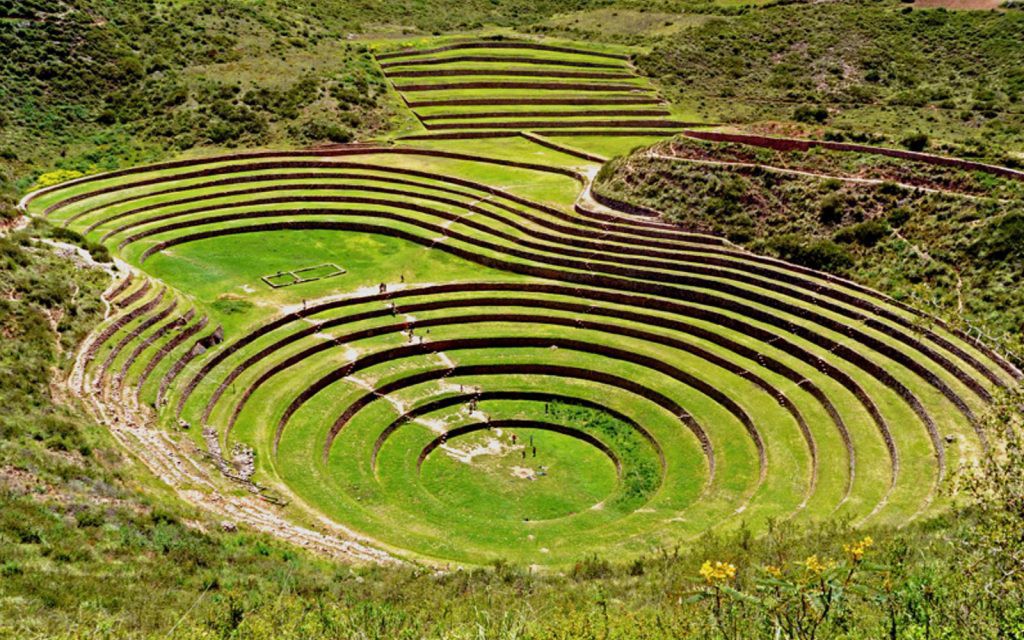 PUNO – CUSCO 06 Days / 05 Nights
DAY 1: LIMA / PUNO
Pick up from the airport and transfer to the hotel selected.
Night accommodation
DAY 2: PUNO: FULL DAY: TAQUILE/UROS FLOATING ISLANDS
Breakfast.
7 a.m.. transfer from the hotel with direction to the port, to address our boat to motor and visit the islands floating of the Uros, that are to 30 minutes approximately. After a visit soon (40 min. Approx.), We will continue the journey to the Natural island of Taquile. Whose inhabitants engaged in agriculture, crafts and mainly fishing. The villagers continue to live according to their ancient traditions and Inca laws with folkloric manifestations, ritual religious and folk as: Marriage (Sirvinacuy), the payment to the Earth (Pachamama).
12.00 hrs. (half-day), typical lunch.
After lunch: The OCC, they will have two hours to spare to visit the craft centre of the village and take pictures with panoramic views and subsequently return to the city of Puno (to their respective hotels).
DAY 3: PUNO - CUSCO
Breakfast.
07:00 a.m.. Departure in the morning by bus to the city of the Cusco.
We travel along the high plateau of the Collao, stopping at the town of Ayaviri, an important centre of textile and animal breeding, to visit the impressive temple of Kalasaya, ruins of the ancient Pucara culture. On the road, We do a high in Rachi, where we can see a shrine Inca spectacular built by the Inca Pachacutec and dedicated to the gran Dios Inca Wiracocha. It has a central wall with a stone base of fine Inca architecture. The other walls are made of giant adobe bricks. The structure also has two circular lateral columns. Around the temple are several buildings used for housing and storage ever. Approximately 70 km later, We went through the ranch La Raya where we can see herds of vicuñas and llamas. During the trip, We pass by the lovely Wacarpay Lake offering spectacular views of the mountains reflected in its calm waters.
Continue to the beautiful village of Andahuaylillas, and visit the Church of San Pedro of Andahuaylillas, better known as the Sistine Chapel of the Americas, due to its decorated polychrome ceiling. Buffet lunch in a quiet countryside restaurant, where can you enjoy the delicious culinary art of the region.
Upon arrival in Cusco, meeting and transfer to your hotel.
DAY 4: CUSCO: CITY TOUR + NEARBY RUINS
Breakfast.
Rest of the morning free to acclimatize to the altitude of 3,350 m.a.s.l.. approx..
Between the 13:20 y 13:45 hrs., We will initiate the pick-ups from hotels, to begin with a visit to the city and nearby ruins: the tour will show us the impressive colonial city built on Inca foundations; We will visit the CATHEDRAL, of structure Renaissance and with fine paintings of the "school Cuzco", KORICANCHA, or Temple of the Sun.
We continue with a visit to the four ruins surrounding Cusco: SACSAYHUAMAN (great fortress located to 5 Km. of the city), KENKO (sacred amphitheatre, Center of worship to the God Puma, place where human sacrifices were made), PUCA PUCARA ("red fortress" because of the hue which acquires its rocks with the light of twilight) and TAMBOMACHAY (Temple to pay worship to the water). ( Note-tours ends in the plaza regocijo )
Night accommodation
DAY 5: FULL DAY MACHU PICCHU
Breakfast
A coordinated time , Transfer to the train station to start our journey to the Citadel of Machu Picchu, After a journey of 3:15 hrs. We will arrive at the station bridge ruins, where to take the buses that will take us to the lost city of the Incas, "Machu Picchu", the most famous example of inca architecture , It was discovered in 1911, hear Hiram Bingham. We will enjoy a guided tour by the main buildings of the Citadel as a: The Mirador, Temple of the three Windows, The Intihuatana, The main square, etc.
To the ends this journey will take the hot descent towards the city of water bus where we will have lunch in a local restaurant,
Afternoon departure from railway station in water hot.
PM. Departure by train to the city of cusco
PM. Arrival to the city of cusco and transfer to the hotel
Night accommodation
DAY 6- CUSCO/OUT
Breakfast
Transfer of output
The program includes:
Transfers in / out
02 nights in puno + breakfast
Tour: Isla Uros and Taquile
01 lunch in Taquile ( typical )
03 nights in Cusco + breakfast
Tour: City tour + Nearby ruins: KENKO, PUCA PUCARA,SACSAYHUAMAN.
Full day Machu Picchu serv. Of train expedition
01 lunch buffet in water hot
Entrance to the attractions
Guided professional Spanish or English