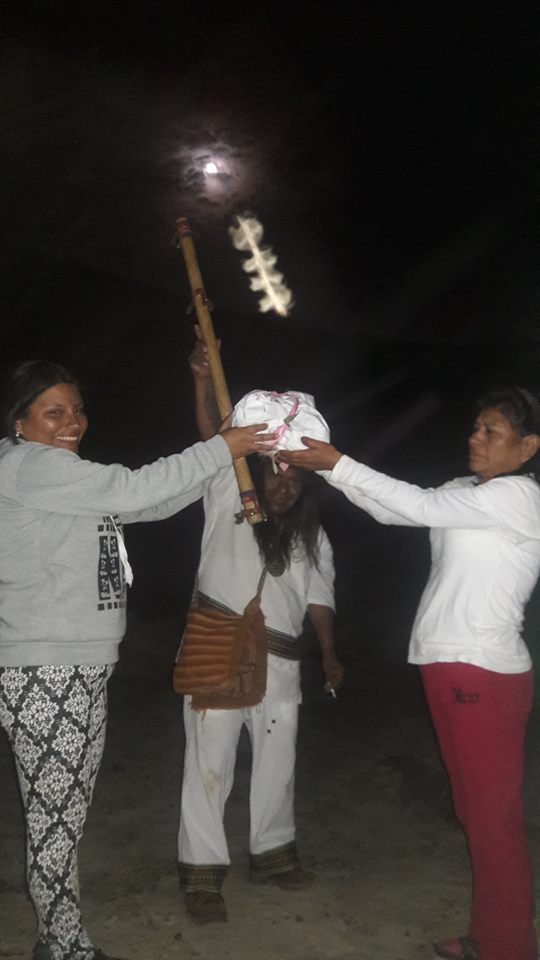 Hello, also this year we went to Orcona, an ancient Nazca Energy Center, accompanied by the great friend and curandero Felix Quispe Sarmiento.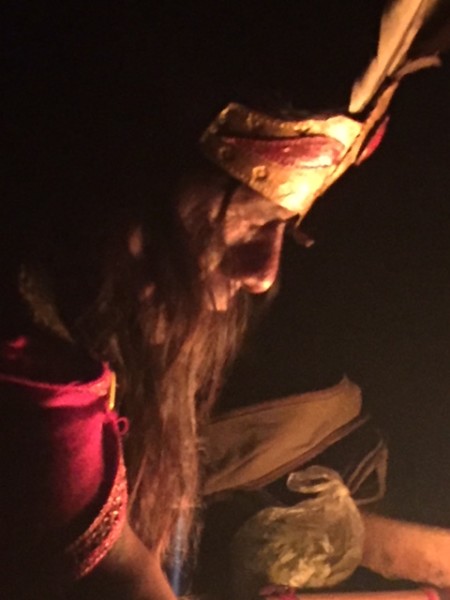 We were meeting in the evening in central city of Nazca and from there, for a rural location, We arrived at about 30 minute drive to this ancient Inca ceremonial center almost totally unknown.
Felix asked us to remain fasting for dinner, reassuring ourselves that we would eat our fill after the ritual.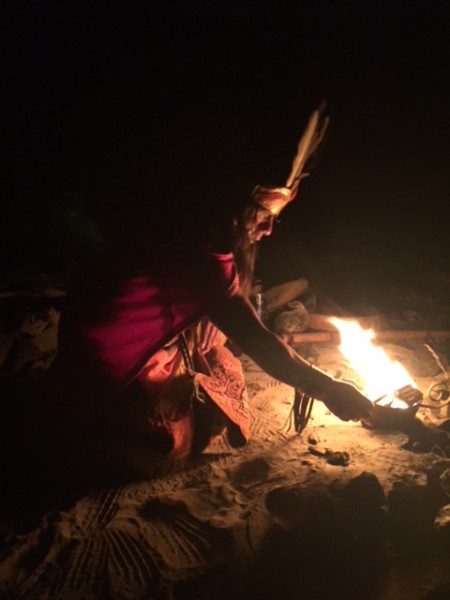 Got Felix explains that that place was used by the ancient Prehispanic peoples to treat, recharge your energy body and contact with a world power that the ancients knew and they knew ancestral use.
Felix lit a fire and with a drum start asking permission to the spirits of the area to be able to come in and do a cleansing ritual for our bodies.
For a curandero in fact a body is a container that due to the stress and the problems of everyday life fills with impure energy. His job is to unload all this tension accumulated energy and then reload the container with clean energy that flows in this place of course, directly from the Earth, the "Pachamama".
Warns us that lately besides light bubbles have also photographed a strange light phenomenon (I attach photo below).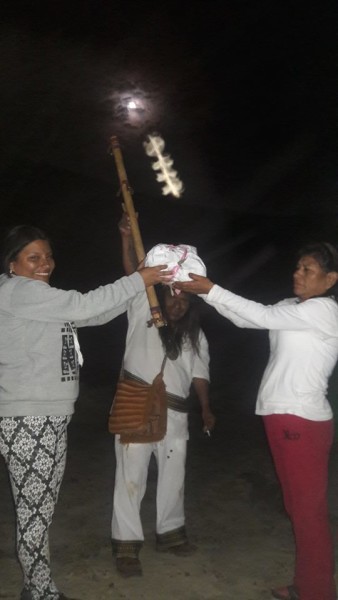 Felix continues near the fire to beat his drum and waving a stick that imitates the sound of water.
She started singing and seems to connect with invisible forces that we cannot see.
We blow on the body and the smoke of "mapacho" a cigar made with Peruvian tobacco to feel better about our bodies.
We sprinkle with an intense to cleanse us.
Asking us to breath blowing away the illnesses and the stagnation of a modern life too hectic.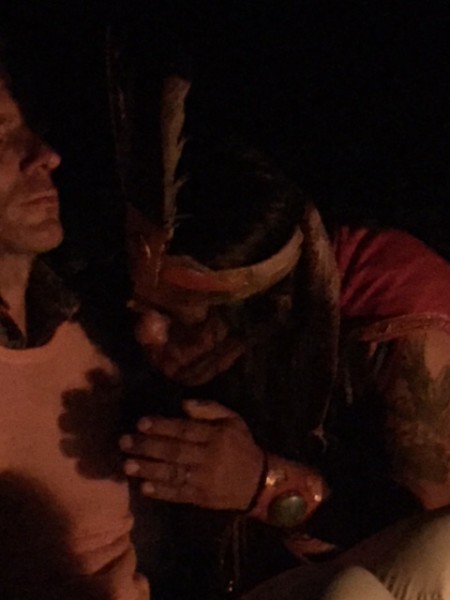 We are four in all, two Peruvians, an Italian and a German and feel a form of privilege and AWE to be there in the darkness of the desert where full just from the sad songs of the shaman.
He has already entered its magic dimension and is ready to start the actual ritual.
Invites us to enter into a large open space surrounded by stones.
Here we lie down and tells us that we will begin to hear a strange warmth climb inside the body.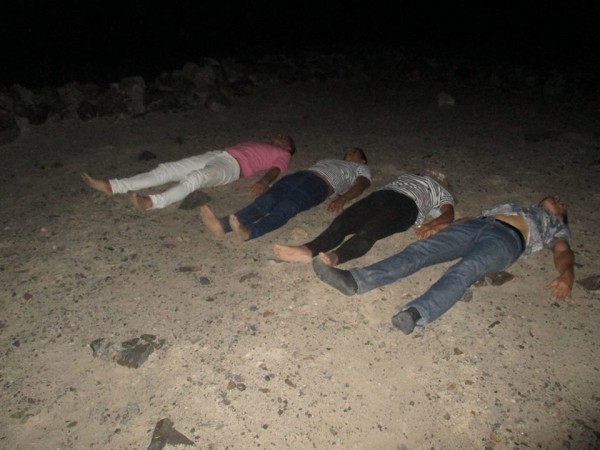 He asks us to be careful though, why lately a Russian tourist was so engrossed by that place which had to seek the assistance of Felix to exit a strange torpor that had begun to wrap it.
Once lying asks us to relax, take a deep breath and let the energy of the Earth.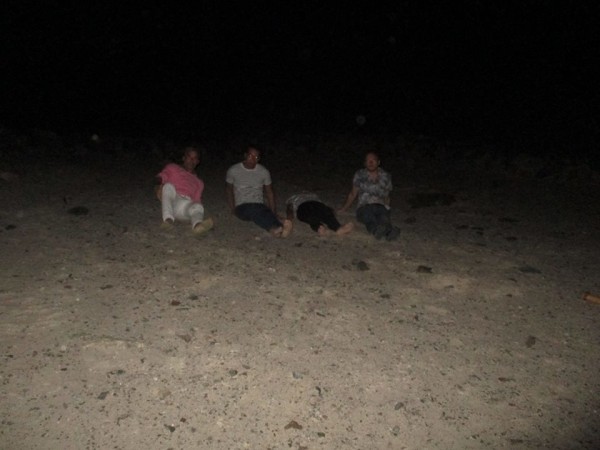 Isak's side tells me I start to feel a strange warmth spread from the arms.
Also our Peruvian friend feels as if we were in the area of admissions.
Meanwhile, Felix sings in Quechua ( the ancient Inca language ).
Finished everything makes us raise and tells us that it's time to take some pictures to see if we can catch some interesting light.
He asks us to exteriorise with shouts and fast movements the energy I feel having invaded while we were lying.
Here are the photos: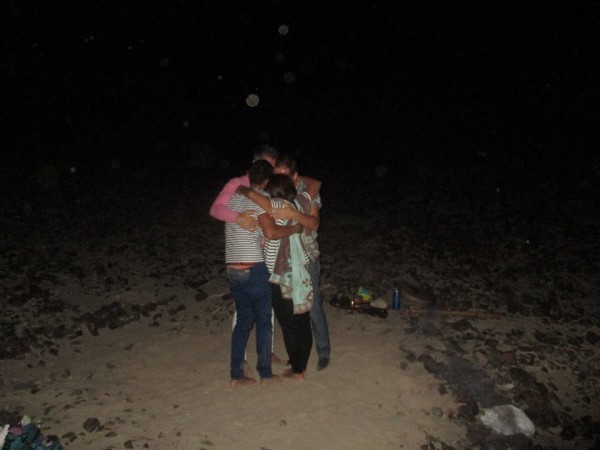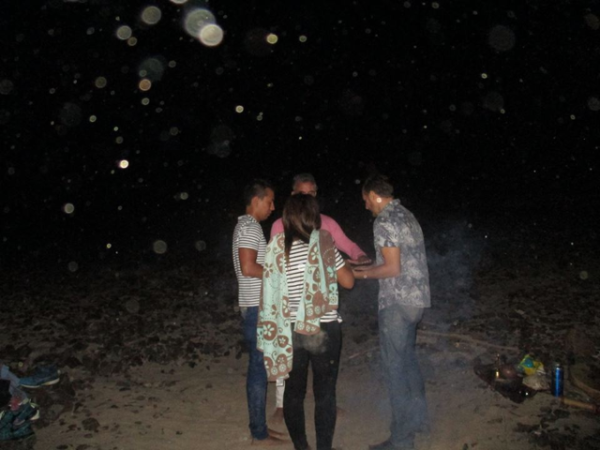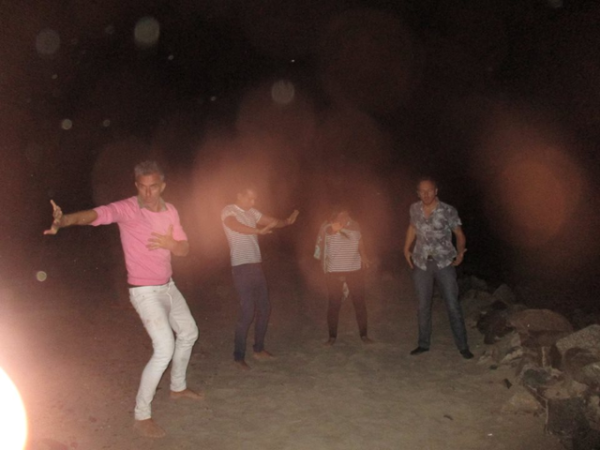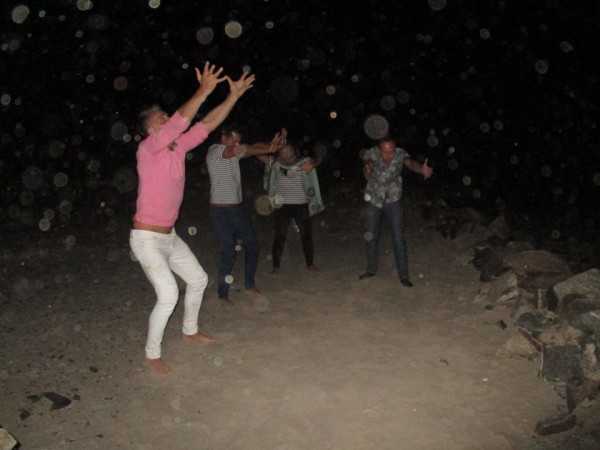 Extraordinary! There's never happened to see so many bubbles of light and feature energy halos around our bodies.
There are no words to describe how it feels to be so small at the mercy of the forces of the Earth as our ancestors long ago.
We returned to the city of Nazca in silence each trying to figure out what had happened to our body.
We ate and we humbly thanked curandero Felix Quispe Sarmiento, who accompanied us in this journey of discovery of immensity that lie around us but totally inaccessible.
Greetings and see you soon.
Henry