Hello.
Sunday 03 August we left in the morning to Nazca. The destination was a workshop that reproduces very accurately the old Inca pottery them to give to friends Italian.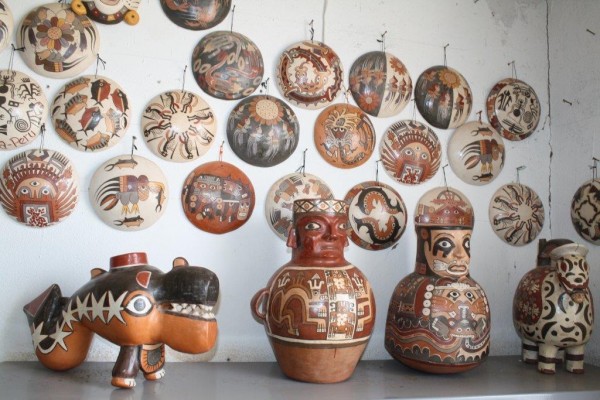 Finished the shopping, was written in a building near the museum and we decided on instinct to go and visit.
At the entrance, sitting, as if we were waiting for a man dressed as an Inca with a tambourine. The first impression has been that it was a statue put there for tourists but is then slowly raised and we greeted.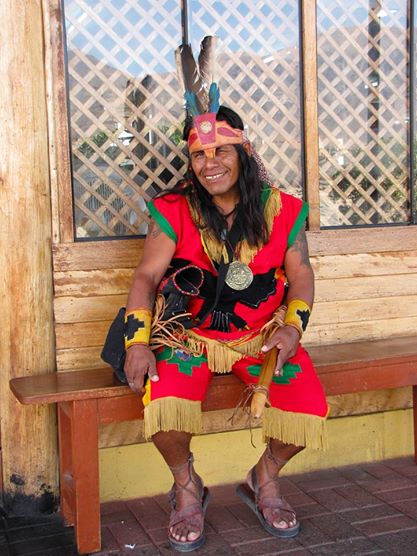 I was pretty wary seen the particularities of the character, however, has proven very friendly and thanks to his infectious smile immediately made arms in our group.
His name is Felix Quispe Sarmiento. Having the same last name to that of my wife starts telling us that Quispe is the term by which the Inca Quechua indicated the natural glass, ie the crystal.
Felix showed us his museum, built entirely by him, very interesting because it is simple and inductive, explained with concepts handed down by oral tradition Peruvian.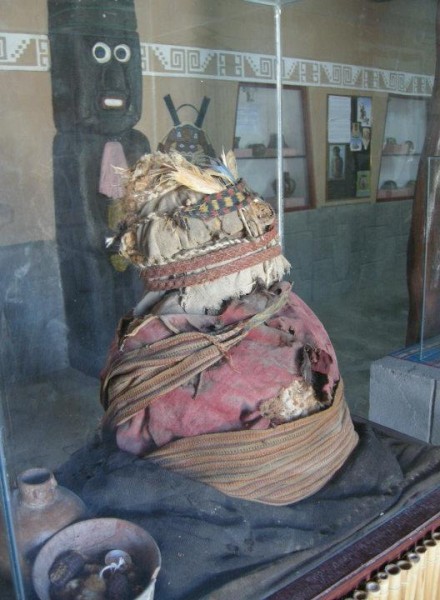 I take courage and ask him the difference between a section of Ayahuasca and San Pedro.
Two Latin American native plants used in rituals since ancient Inca.
He replied that the San Pedro helps to dowse while the Ayahuasca healing is, ie it helps to see the disease that one has to be able to cure inside.
I am reminded of the Ayahuasca session made five years, and the words of a dear friend of Maurizio Lima.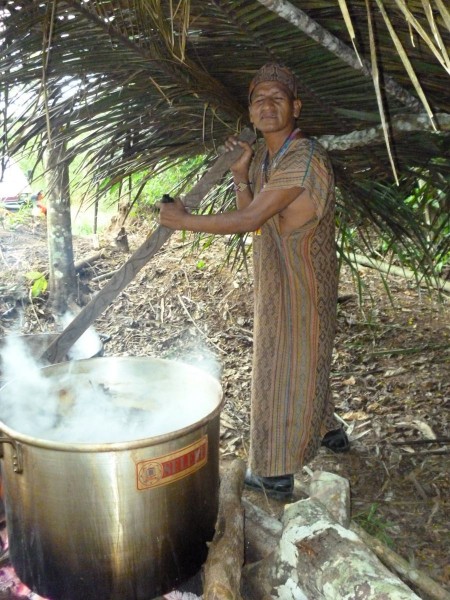 With Maurizio we met thanks to ayahuasca, he read the article I had written and from there we contacted to meet in Lima.
At the first meeting he told me how he had severe intestinal problems due to the local food and the ayahuasca showed them, as in a vision, the evil he had in order to eradicate. At the end actually the infection has disappeared.
But back to Felix, continues his story by telling us that he made several trips and thanks to his skills manages to align the energies of the chakras and then to treat.
From here he began to speak to the Centre of Energy Orcona, an ancient pre-Hispanic ceremonial center.
A very particular about 10 kilometers from Nazca where there are also some Inca aqueducts. Or holes in a spiral shape or in this case of square, gradually more and more small, that time, connects to underground rivers that the Incas channeled several years ago to irrigate.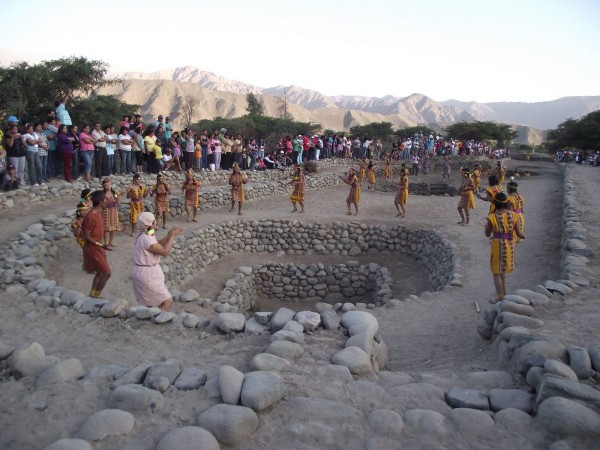 From the aqueducts, climbing a hill you arrive at the Energy Centre consists of sandy areas bounded by stone walls.
Explained by Felix is ​​a place where you can recharge energy.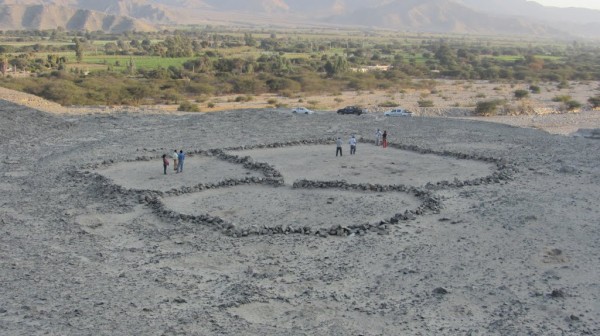 Patiently explains to us how the human body is a container where we store clean energy that is constantly dirty energy, quest'ulitma due to the tensions and problems of everyday life.
The curanderos as he must then periodically eliminate energy "bad" that accumulates to restore balance inside a body.
At this point the energy center, once cleaned, is used to amplify and fortify the energy "buena" that each person has within.
He explains that going barefoot in this place you begin to feel some heat zones, and it is precisely at this moment that is entering the energy.
The particular thing that I can attest to that person in the photo is made in this place you can see at night so many bubbles or beams of light that zigzag and that remain etched in the oddly DigiCams but that are not visible to the naked eye. Here are some examples.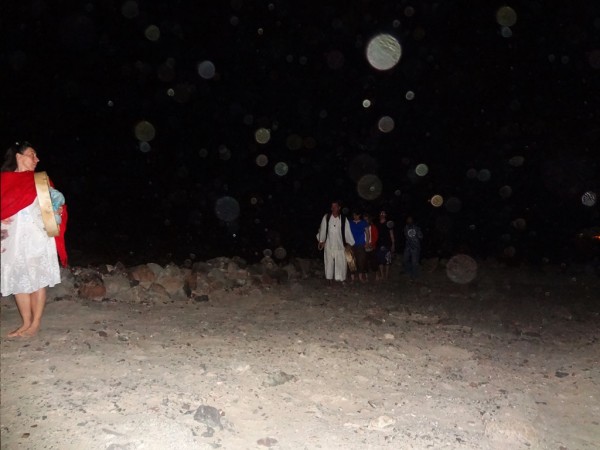 Below more pictures of when we went with the whole family. Instead of seeing the bubbles photos have captured the energy flows that we crossed and floated in the air.
We left after a wonderful chat with Felix lasting well into the night.
We also decided that as soon as we can will go with him to make a cleaning session and recharging energy to the Center of Orcona.
Remember, if you come to go to Nazca find Felix to his museum is a very interesting experience.
To contact him directly:
MUSEUM INCA WASI – Nazca – PERU
Tel. 956 335858
Greetings to all.!
Henry