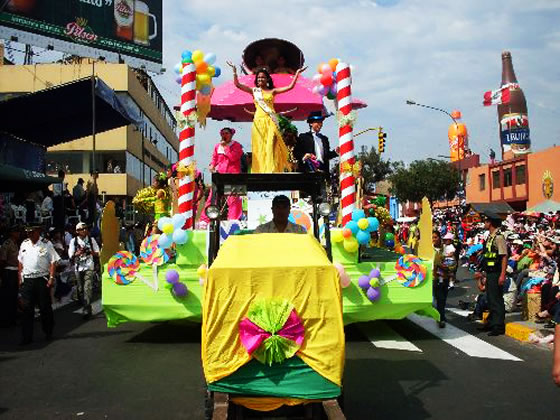 Hello,
We recall that on Sunday 16 March to ICA will be the party of the Peruvian Harvest.
In the picture a float of the last edition 2013.
Even the Italians this year will present their float in the Plaza de Armas.
We expect all!
To participate, contact Norma Massa phone numbers:
956 951525 – 056 227406
A Tenth, in the country where I come from, in these days it is celebrating the Carnival.
I am attaching some photos.